Don't lose your marbles or your pup
Keep curious pets out of harm's way with our Bark Charm Retractable Dog Gate. Perfect to keep your dog exactly where you want him.
NO TOOLS REQUIRED FOR INSTALLATION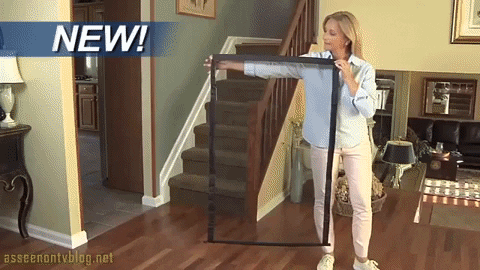 Dog gates allow you to set limits and boundaries when required. Unlike dog doors which allow the dog to go in and out of your home freely. Quality gates for dogs will contain your puppy or pooches while you are unable to supervise them.
This Dog Gate can be installed anywhere, including doorways, between walls, in stairwells, indoors and even outdoors. Create a private space for you or your pets quickly and easily.
This pet enclosure is made from woven nylon mesh and features two stretchable poles and four sticky hooks. Easy for anyone to install!
Easy to store when not in use. This gate takes up minimal space and blends in perfectly with your home decor with its simple, yet classy design.
Why Buy A Dog Gate?
Dog barriers are something every dog owner should have even if many favor a dog crate or puppy playpen. The main difference is the size since crates and playpens are very small cages. While dog gates put a barrier between an entire room and the rest of your home. There are numerous reasons why you may start using an indoor or outdoor dog gate:
If you are going out and want your dog to remain contained in his safe area
If you welcome a new animal and want your other pets to slowly get accustomed to it
You may have a teething puppy or aggressive chewer and you want him to stay in one proofed room
If you want to train your dog to be happy alone while you're busy at home
Features & Benefits:
Pet safety enclosure perfect for doorways, between walls, or stairwells, indoors and outdoors
Built with tough partially see-through woven mesh fabric woven to withstand abuse from pets
The unique woven barrier that easily retracts to fully or partially quick pass-through
Completely assembled for immediate use. No tools required
Lightweight and portable to meet all your on-the-go needs
Each Set Includes one fabric woven, two stretchable poles and four sticky hooks
This dog gate is the easiest and most discreet way to create a separate space for your pets all around the house. Recommended forsmall and large pets and it can be moved from one place to another in the house when needed.When not in use, this gate takes minimal space when storing.
How to Use:
1. Unfold the fabric woven
2. Stretch two metal poles to the max length
3. Put these two poles into the tunnels on both sides
4. Fix the sticky hooks where you will install this magic gate
5. Hang the fabric woven on the four hooks
Size information:
Size M: 43.3 x 28.3 inches (110 x72 cm)
Size L: 70.9 x 28.3 inches (180 x 72 cm)